Homeless and Housing Alliance
(HHA)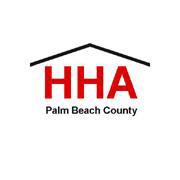 The Homeless and Housing Alliance (HHA) of Palm Beach County (formerly the Continuum of Care) is intended to deliver a comprehensive and coordinated continuum of services for homeless individuals and families. The system's fundamental components include homeless prevention, outreach and assessment, emergency shelter, transitional housing, supportive services, permanent housing, and permanent supportive housing. The HHA includes community-based membership with representatives from government, business, formerly homeless individuals, law enforcement, banking, housing service providers, faith groups, education, veterans, health care, and concerned individuals. Palm Beach County Division of Human Services (the Division) continues its role as the lead entity for the HHA, which began in January 2006.
History
The history of substantive federal, state, and local funding of coordinated homeless programs and services began in 1996. That was the first year a US Department of Housing and Urban Development (HUD) Supportive Housing Programs (SHP) award was granted for a consolidated Palm Beach County application under the Stewart B. McKinney Homeless Assistance Act.
Before this award, local funds from multiple sources supported small programs, but this 1996 HUD SHP award introduced federal HUD funds into the local equation. Because HUD had the preponderance of funds targeting comprehensive programs and services for homeless individuals and families with children, the HUD model called the Supportive Housing Program Continuum of Care was adopted; each year since 1996, SHP applications have been written consistent with the Continuum of Care concept.
Palm Beach County Division of Human Services (HSCA) was involved in the original application and continued to receive funding annually adding more programs and services. HSCA now serves as the Lead Entity, coordinating the Homeless Continuum process.